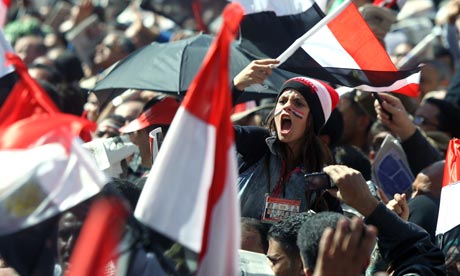 So, let me start by saying

this post is

not

a generalization.

BUT

at least

it is a representation of

ME

and a few friends I know...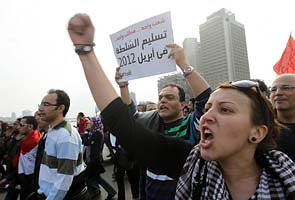 I've realized that as a girl in Egypt,
our culture really deprives me from living the life of my dreams
.
Perhaps this is not the perfect timing to discuss this issue,
however,
the current situation in Egypt has really driven me to get out these thoughts on paper. Hence, to explain to you what I mean, I'm using the revolution in Egypt as an example.
I really wanted to experience going to Tahrir Square during the January 25 Revolution and my parents decided it is not safe for me as a girl to go. A whole revolution took place in Egypt and it is as if I was in a completely different country. I will not lie or kid myself, most of my desire to go was pushed by curiosity the first time. I wanted to know what Tahrir was all about. I wasn't really upset when I missed going because we were busy discovering what was going on. We had no clue where we were heading. We had a lot to keep us busy and may be I wasn't too sure being in Tahrir was really effective or that it would bring about change!
However,
today,
I really have a strong urge to go,
for a cause,
because I really want to say that nothing has really changed, that we're still where we are, just a different disguise. Because I'm sick and tired of what is going on, Egypt is moving from one disaster into another and we're really being treated like fools! Because I really want to have say... because I hate feeling like I'm passive.
I want to be like one of these girls in the pictures!
And
AGAIN
my parents would never let me go! It's as if going would bring them a heart attack, or I'm insane to ask for it, like I'm kidding, it won't happen in a million years!
And AGAIN it's like I'm in a different country, like Tahrir is somewhere else! I can't even imagine or visualize the experience.
I feel detached from reality and what's happening in my country. I want to feel the adrenaline rush that comes with being in Tahrir Square. I want to expereince what it is like to fight for what I believe in and want. I want to be proactive and participate! And since I have a cause this time, I'm honestly pissed off that I'm stuck at home! It's annoying! I seriously feel restricted.
I mean my life is going on perfectly well as if nothing is happening and people are dying for a cause less than 30 kilometers away! Don't I at least deserve to witness that! A simple right I suppose, to see the change in my country that's making history.
Think about it,
years from now my kids are studying history and they ask me:
Mom where you when all this happened? What were you doing?
And my answer will be:
Oh dear, since I'm a woman, I was on the couch watching the news!
ARE YOU EFFIN' KIDDING ME!?
Not just that,
you think when you grow up and be independent you get to have a say in the life you run for yourself. Let me tell you this is a load of crap!
You, as a girl, probably NEVER get independent in this messed up culture!
I'm a real life witness to girls of different ages; older and younger than me and their parents are not allowing them to go as well! Not only that, I know married women whom their husbands are not letting them go either! Even more aggravating, our male friends think it's funny that we want to go and participate in Tahrir!
They think we can't run for our lives, that we should go ONLY when things are chilled and fun! I think the pictures on top are a serious example that not all girls go to Tahrir Square to party, brag about being there or take profile pictures!
So let me ask:
Seriously What the HELL?
This is just
ONE
example!
You can really apply this to any decision in our life.
Our parents, culture, friends, husbands... or WHOEVER really restrict us from doing what we want! What ever it is, you name it, we need to get
their
approval first,
just because we're women.
What we work, the places we go, the way we talk, what we say, the friends we have, the clothes we wear, where we travel, when we travel...
practically everything is restricted!
It's retarded!
Seriously as if I'm living someone else is life! If I'm given the choice, I'd run my life a completely different way!
Sometimes I even hope I never give birth to girls in this culture because it is really a killer!
So let me ask... in this country, in this culture
WHEN do I get to do what I want?
W
hen do I live the life I want?
If I have to keep getting the approval of my parents till I'm married, even if I have to wait till I'm 40 and then I have to wait to get the approval of my husband, if I get married;
WHEN does what I want kick in? When do I get to have a say in MY own life!
~Sigh!